Cityscape is The Metropole's monthly shortcut to recent, forthcoming, or overlooked writing, exhibits and film.
---
The City in Print
Love at Last Sight: Dating, Intimacy, and Risk in Turn-of-the-Century Berlin
By Tyler Carrington. Oxford University Press, 2019
An inquiry into the sometimes risky ways of finding love in the big city. The 1914 murder of seamstress Frieda Kliem—a respondent to a classified ad—serves as the point of departure.  
Policing the Open Road: How Cars Transformed American Freedom
By Sarah A. Seo.  Harvard University Press, 2019
Most Americans had little contact with the police or courts until the coming of the automobile. But when the police began pulling drivers over, search and seizure protections were undermined; then came discriminatory policing with particularly troubling consequences in the streets and highways of minority neighborhoods.
Newcomers: Gentrification and Its Discontents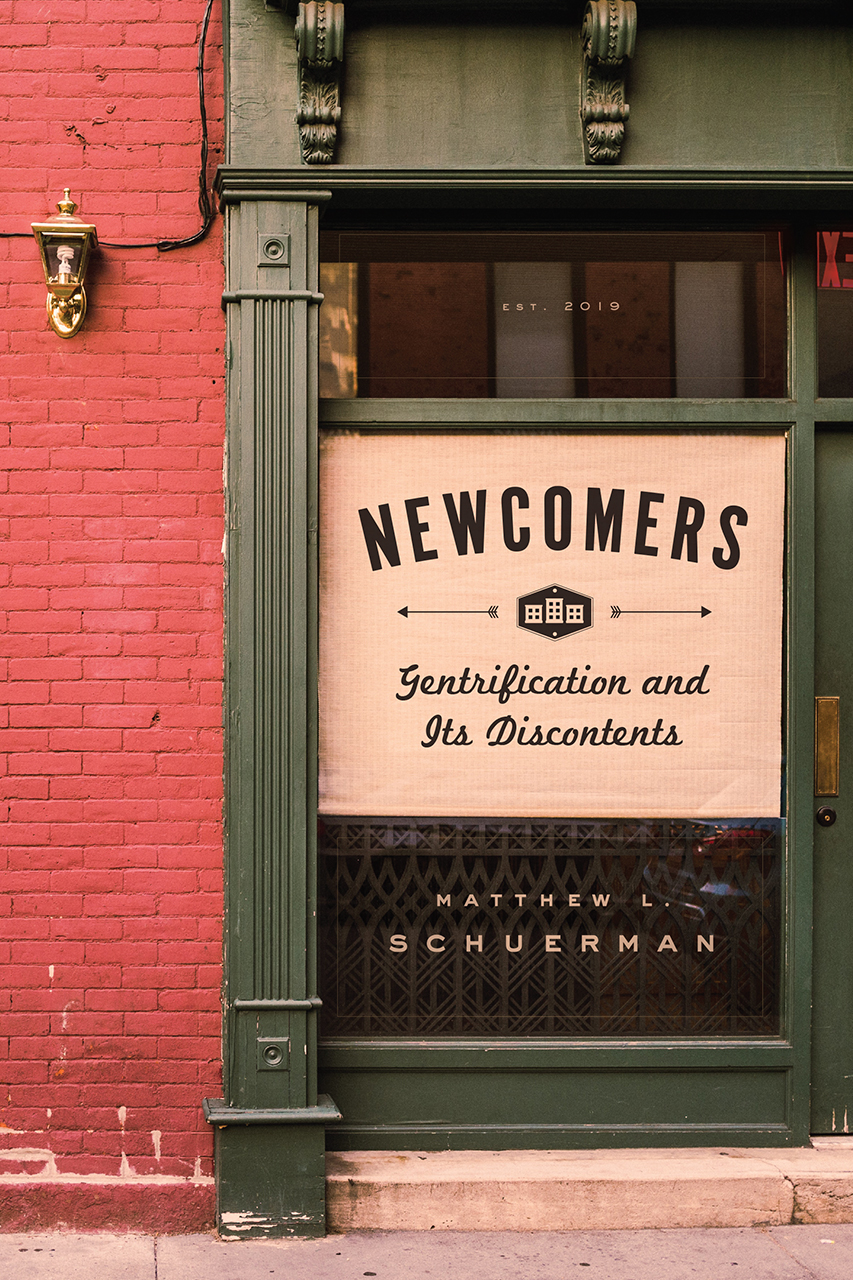 By Matthew L. Schuerman. University of Chicago Press, 2019
A half century of gentrification—for better and worse– in New York, Chicago, and San Francisco. 
The City on the Web
By Jess McHugh, Lapham's Quarterly
The city of grand boulevards is here compared unfavorably to older labyrinthian Paris. In the name of political repression, Baron Haussmann wrecked lively neighborhoods. Charles Marville's photos from the 1860s illustrate that point. 
Lois Wille, Trailblazing Chicago Reporter And Editorial Writer, Winner of Two Pulitzers, Dies at 87
By Rick Kogan, Chicago Tribune
Lois Wille broke free from the women's pages of The Chicago Daily News to report on how city agencies denied poor women access to medical treatment, social services, and birth control information. She won a Pulitzer for those stories and another for editorial writing. For a generation of Chicagoans, she stood for exemplary journalism. 
She Went Undercover to Expose An Insane Asylum's Horrors. Now Nellie Bly Is Getting Her Due.
By Diane Bernard, The Washington Post
Breaking free from the women's pages of the Pittsburgh Dispatch, 23-year-old Nellie Bly headed for New York where in 1887, as a reporter for Pulitzer's World, she went undercover to expose abuses at the women's asylum on Blackwell's Island. In an effort by the De Blasio administration to recognize the city's forgotten or unsung women, the most celebrated investigative reporter of her day will be honored with a statue on Blackwell's, now named Roosevelt Island. 
Celluloid City
Directed by Kogonada (2017)
Boy meets girl in Columbus, Indiana and they talk of that small city's remarkable concentration of buildings by Eliel Saarinen, Cesar Pelli, Robert A.M. Stern, Robert Venturi, and other celebrated architects. A distinctive film about architecture, community, and the need to get away from home.
Museums 
Museum of London Docklands
London, May 24, 2019-October 27, 2019
Forget the Thames. Do you know the Effra, Fleet, Neckinger, Lea, Wandle, Tyburn, Walbrook and Westbourne?
Mumbai
This mobile museum founded in 2016 celebrates the life, work, and artistic productivity of the million residents of Dharavi, a neighborhood sometimes dismissed as a slum. 
See also Katherine Boo's Pulitzer Prize-winning Behind the Beautiful Forevers: Life, Death, and Hope in a Mumbai Undercity (2012) and Richard Harris's review of Alan Mayne's Slums: The History of a Global Injustice (2017).
Aichi Prefectural Museum of Art Gallery, Nagoya
Held under the aegis of the 2019 Nagoya Triennial, the show featured works which, for political or cultural reasons, had been removed or rejected by museums and galleries in Japan. But the Freedom of Expression show itself was closed following receipt of a fax threatening to burn down the gallery. The concern was that "Statue of a Girl of Peace," a memorial to the Korean women forced into sexual slavery by Japanese troops during World War II, "tramples on the feelings of Japanese citizens," according to Nagoya's mayor. Many of the artists whose work was on display denounced the closing.
Overlooked
The Growth of Cities in the Nineteenth Century: A Study in Statistics
By Adna Ferrin Weber. Cornell University Press, [1899] 1963.
Cities may be as old as antiquity, but the mass migration from countryside to city did not begin until the 19th century. In his doctoral dissertation, Weber audaciously proposed to deal with the phenomenon throughout the world. He succeeded to the point where even Lewis Mumford, famously stingy with praise,  conceded that The Growth of Cities has never been emulated. More than a "study in statistics," Weber's work is essential for understanding the economic and demographic foundations of urbanization.
---
Featured image (at top): Carol M. Highsmith, "Cityscape from Beth Israel Cemetery, Houston, Texas," Library of Congress Prints and Photographs Division.